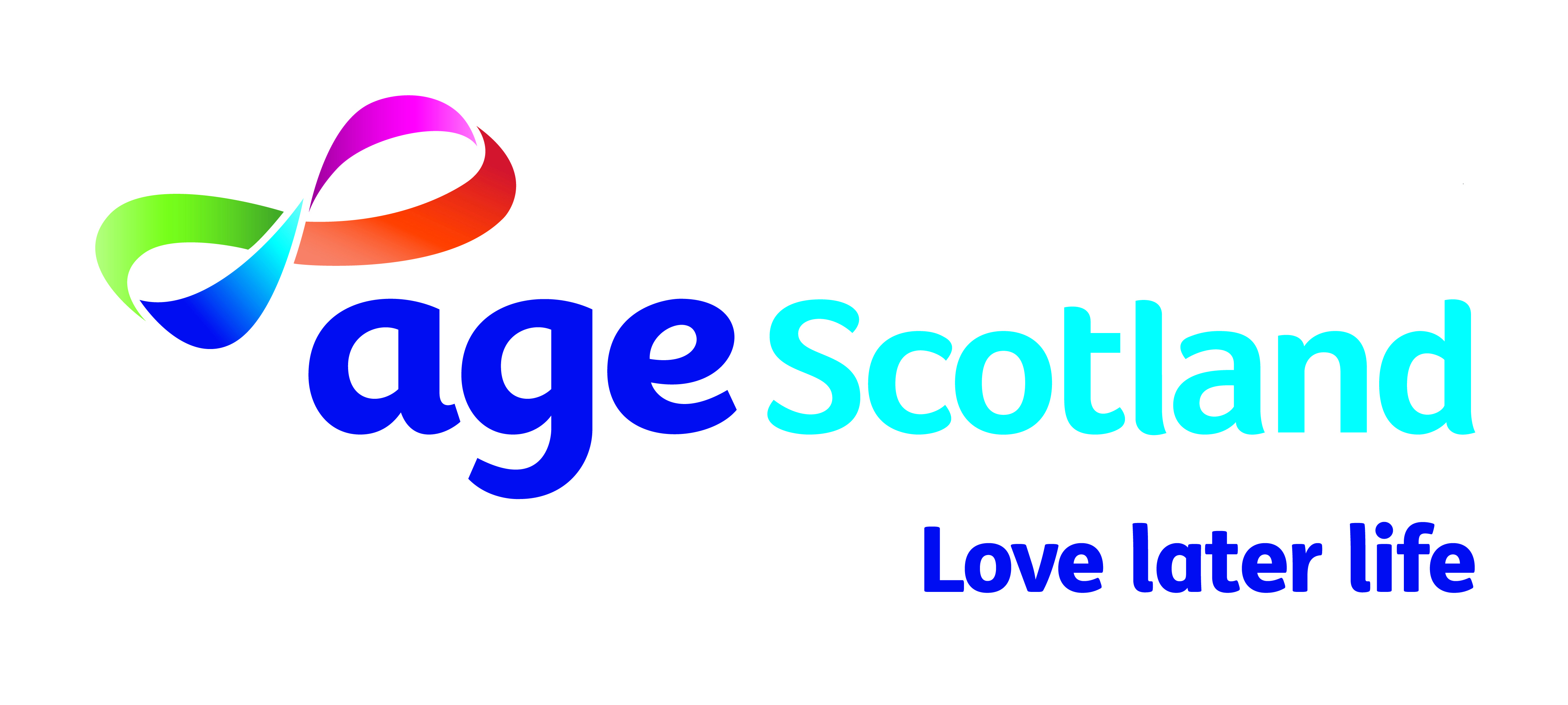 Age Scotland
Run For Age Scotland
Fundraising Team
0333 323 2400
Join Team Age Scotland and make a real difference to the lives of older people in your area!
Age Scotland is the largest charity in Scotland dedicated to enabling everyone to make the most of later life.
Older people are the fastest growing group in society. Ageing is not an illness, but it can be challenging at times and, at Age Scotland, we provide vital services and support at a national and local level to inspire, enable and support older people when they need it.
We provide a platform and stand up and speak for those who have reached later life, and also protect the long-term interests of future generations.
Our vision is a Scotland where everyone can love later life.
Our ambition is to inspire people to see that they can change theirs and others later life for the better. Engage with people and enable them to change later life for the better and Support older people who are struggling as they live longer to achieve better, happier and healthier lives.
What do we do?
We work in local communities across Scotland in partnership with individual older people, older people's groups, statutory and voluntary agencies.
We work with politicians, civil servants and journalist on issues affecting older people to inform public policy and practice, influence the civic agenda and further research into ageing and older people.
Our Helpline provides life-changing information to older people in Scotland and those who care for and work with them.
What is in it for you?
Giving up a little bit of your time to raise money for Age Scotland will help older people in your community present a strong and effective voice.
We will help you starting from the registration process. Once you're signed up we'll help you kick-start your training with some handy hints and tips for your fundraising and a great fundraising pack.
All Age Scotland runners get a great support pack which includes a running vest or T-shirt, a water bottle and a sponsorship form as well as some information leaflets about Age Scotland's work.
Our events team will provide continuous support leading up to the race. You can contact us for fundraising information and advice or any training questions you might have - we're here to help you achieve your target!
We'll also be at the finish line to congratulate and celebrate your great achievement; and also give any support you might need on the day!

Run for Age Scotland and you will make a real difference in older people's lives in Scotland.