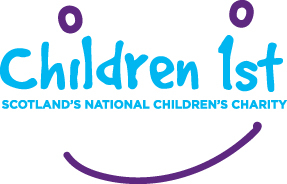 Children 1st
Run For Children 1st
National Team
0345 1080 111
Take on

the ultimate running experience combining fast, flat routes with a stunning view of East Lothian's Golf Coast

and #LetTheKidsWin!

Join #TeamChildren1st and take on the ultimate running experience combining fast, flat routes with stunning view of East Lothian's Golf Coast!
The Scottish Half Marathon route is seriously flat & rapid - if you want to set a personal best for a half marathon, then this is the event for you. Starting just outside Edinburgh, you run along the magnificent East Lothian Golf Coast before finishing in the final furlong at Musselburgh Racecourse, Scotland's oldest racecourse. It doesn't matter if this is your first or your hundredth running event; this is one not to be missed! It's fresh and its exciting - give it a go and set your 2021 challenge today! Whatever your finish time, you'll be a champion to children all across Scotland who need your help.

Sign up today for a free charity place and pledge to raise a minimum of £250 in sponsorship for Children 1st!

When you take on the Scottish Half Marathon for Children 1st we will provide you with:
A welcome pack with sponsor forms and helpful information to kick start your fundraising
A Children 1st t-shirt to wear proudly on the day of your race
Training hints and tips to help you reach your potential
Dedicated support from a member of our fundraising team to help you every step of the way

What our participants say:
"I've loved the experience. The encouragement and support of Children 1st has been amazing."
"Brilliant support throughout the event, really good team. Thank you very much."

Why support Children 1st
Now more than ever, Scotland's children and families need your support, as they face the additional stresses and challenges of coping through coronavirus. We will continue to be there providing practical and emotional support to give them help and relief. Our work to keep Scotland's children safe will continue to be needed more than ever.

Got your own place already ?
Let us know by visiting our website here, or contact our Fundraising Team using the details at the top of the page, so we can send you out your very own Children 1st pack or answer any questions you may have.